Investments - Loans
The
banking sector
is large, extensive and multifaceted and each
bank
has its own operating rules, its own
products
and its own rules
customer rating
, in addition to those provided by their supervisory authority, the Bank of Greece.
QMS has the comparative competitive advantage in exploring, shaping and supporting the best banking solutions across the range of banking operations because it relies on:
In knowledge , many years of experience and specialization of executives
The possibility of selecting, composing and supporting banking solutions , because it cooperates with all of Greek banks , but also with banks operating abroad.
financial services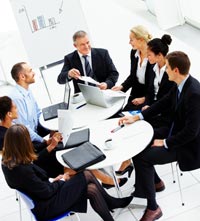 We specialize in providing
credit products
solutions such as
consumer
or
personal loan
,
mortgage loan
with the best market conditions, while We have extensive experience in
foreign exchange trading
.
In the field of investments, understanding the needs of our customers for
secure investments
, QMS is able to provide its customers with access to selected
mutual funds, bonds, shares
with prospects long-term performance both in the
Greek stock market
and in
foreign stock exchanges
.
Finally, QMS offers specialized
capital management solutions
in
cooperation with international companies abroad
, but also with the large capital management offices of the Greek market.