Advertising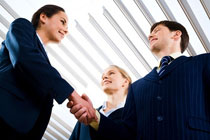 Advertising
is the way to get to know your
business
and your product, and the
ways to reach
the consumer are many.
Our partners are next to you responsibly, to carry out a
advertising plan
, or individual action such as: text and broadcast of radio and
TV spots
, creating a model for
newspaper
or
magazine
,
website construction
etc.
The staff of the " advertising services " department of our company has specialized partners who can advise you and undertake the advertising of your business, through the TV advertising , the radio spot , as well as your print and online advertising ( internet )

For your business customers, corporate gifts are your indirect advertising, in their office or home.

QMS designs and offers professional gifts of all types.

Increasing your productivity and revenue depends on how you approach the consumer through advertising , either on TV, or radio advertising, or magazine advertising.

Because your time as well as your money is valuable, QMS combines originality and fast service for the best possible advertising result.