Public Relations - Communication
The unlimited power and incalculable value of speech , this wonderful means of expression of human thought, has been appreciated since ancient times, and its correct use and successful communication in general have always been recognized as a fundamental tool for the harmonious cooperation, progress and success of individuals and societies.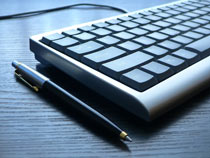 Today, more than at any other time in human history, the need for proper and
effective communication
is, for many reasons, even more pressing.
In the commercial, industrial and business sectors
in general, a very wide range of activities has been developed that not only covers national borders, but also extends far beyond them at the global and multinational level.
The
executives
of these companies should
communicate
effectively not only with each other and with their workforce, but also with the wider
consumer public
, in order to
persuade our highly competitive society to procure their own products
or services.
Public relations is a strategic communication system
, necessary for every business, organization, government and public administration mechanisms.
The public relations strategy consists of:

1. Research
2. Analysis
3. Blueprint
4. Action
Basic public relations tools
1. Media
2. Press Releases
3. Telephone service lines
4. Websites, CDs, digital material
5. Corporate sponsorships and related activities
The staff of the
public relations
-
communication
department of our company has specialized associates who can advise you and undertake the
strategic planning
by building the cooperation responsibly between your business and the general public.
Public relations
creates
a climate of trust
,
good reputation, acceptable name, high prestige, harmonious relations between executives
increasing their performance, improve the image of the product, produce work in practice making the business unique!
"
Reputation is essentially determined by what you do, by what you say and by what others say about you. Public relations is at the center between organizations and public opinion, influencing it and its behavior
".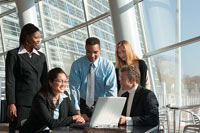 For example, buying a car is more likely to be influenced by a
advertisement
or by a friend telling you about the car.;
Views
of the human environment
affect
him more than any
commercial communication
.
Companies that are interested in their
viability
and are more than satisfied with their
increase in profits
, in the last five years use more than 70% of
public actions relationships
, with
advertising
and
direct marketing
following.
In a
public relations opinion poll
, 65.4% answered that
public relations
is convincing in the image of the company and therefore have a positive opinion of it.
The majority believe that
public relations
actions fully help in
corporate reputation
, in building
loyal customers
and in
building good relationships with the team audience
.
Providing
public relations
is not the prerogative of large and economically powerful companies, but is a
development tool
for any economic activity that follows the laws of the
market
and
competitiveness
.